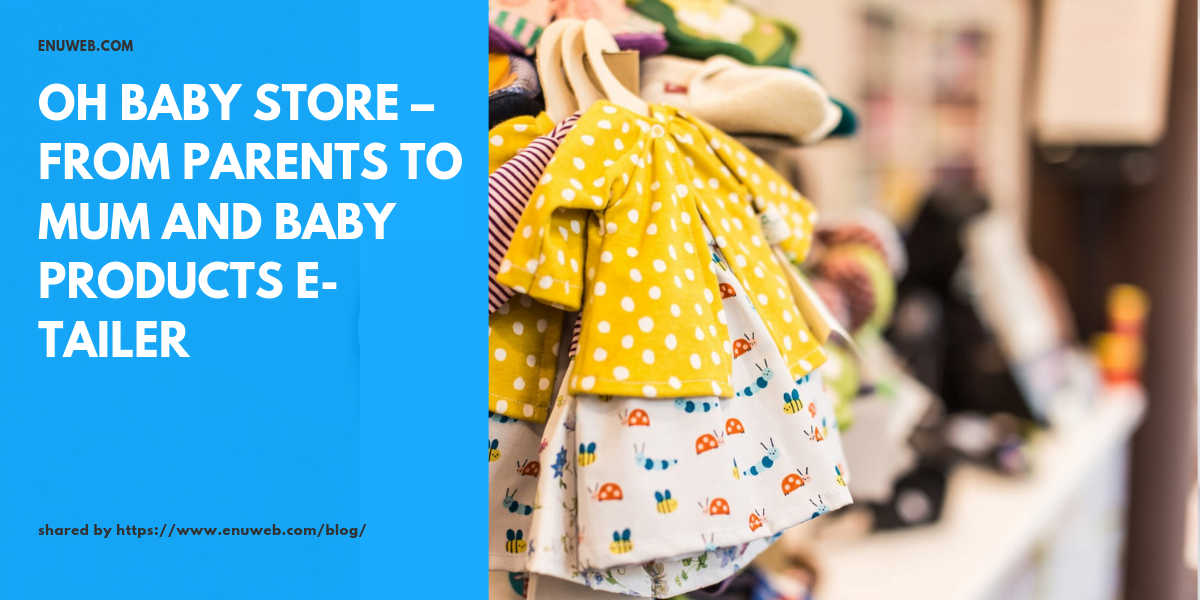 19 Jul

Oh Baby Store – From Parents to Mum and Baby Products E-Tailer

Hean Keng and his wife became newborn parents in 2013. Like most of the newborn parents out there, they did not know anything about parenting nor choosing the right product for their baby. Hean Keng and his wife wanted to help more newborn parents by sharing their parenting experience with them. After much consideration, they decided to set up a mum and baby product shop.
Having Difficulty in Setting Up an Online Store
However, setting up a physical shop was not an easy task. Not only it was difficult to search for a strategic location but also the investment to set up a shop was high. They decided to set up an online store first before proceed to set up their physical shop.
Neither Hean Keng nor his wife was from information technology (IT) background. They had to search for an e-commerce platform that offered a web store solution. After researching a few companies that provide such a solution, they realised that the fee was not cheap.

Having Problem with Previous E-commerce Provider

Before they subscribed to SiteGiant, they had tried several e-commerce service providers. However, they were not happy with the service provided by these providers.

Hean Keng got to know about SiteGiant via Google search. After several discussion with the sales team, he decided to signup for SiteGiant 3-in-1 e-commerce solution.

Why Hean Keng Continues to Use SiteGiant?

We noticed that Oh Baby Store has been using our e-commerce solution since 2014. When we asked Hean Keng why he chooses to stay with SiteGiant until now. Here is what he replied.

We thank Hean Keng for allocated his precious time to accept our interview. You can start your online business just like Hean Keng.
Sources
https://www.sitegiant.my/oh-baby-store-from-parents-to-mum-and-baby-products-e-tailer/