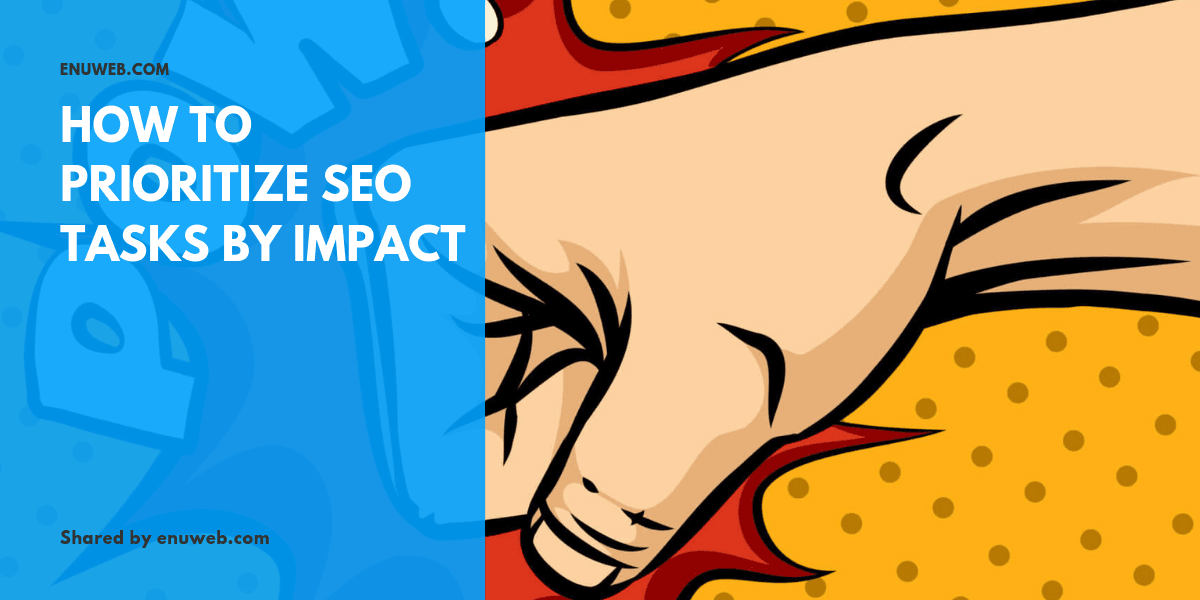 02 Apr

How to prioritize SEO tasks by impact

"What do we need to do to optimize our site?"

It's a question every search engine optimization specialist (SEO) faces but one that doesn't have a simple answer. After all, has there ever been a site that simply needs one thing?

That's the problem with SEO. It's comprised of so many things that when faced with the question of what we should do, we often find ourselves providing too many recommendations. Unfortunately, most teams aren't armed with the resources or knowledge to handle them, and instead of getting everything done, we end up with very little, if anything, complete.

How do we guarantee that our teams are making the changes we need to help drive success?

Over the course of my career, this has been a challenge I've faced over and over again, and thankfully, I've learned a few ways to handle it. Let's take a look.
Prioritize by impact
There's only so much time in the day, which means not everything can get done. So, if we can only get one or two things onto the list, we have to ensure we are choosing the recommendations that are going to have the biggest impact on the site as a whole.
Let's look at a technical SEO audit, for example. In a technical audit, we might recommend canonicalization, redirect updates, heading tags, image compression and 15 other things. A dev team already bogged down by their regular day-to-day isn't going to be able to fit all of this in.
To make certain we get something done, we have to look at what is really holding back the site. Title tags may not seem like the highest priority in the world, but if the site doesn't have them, that change alone could result in some significant improvements.
When making recommendations, help teams understand where they should start and what can wait. Not everything is going to be a priority.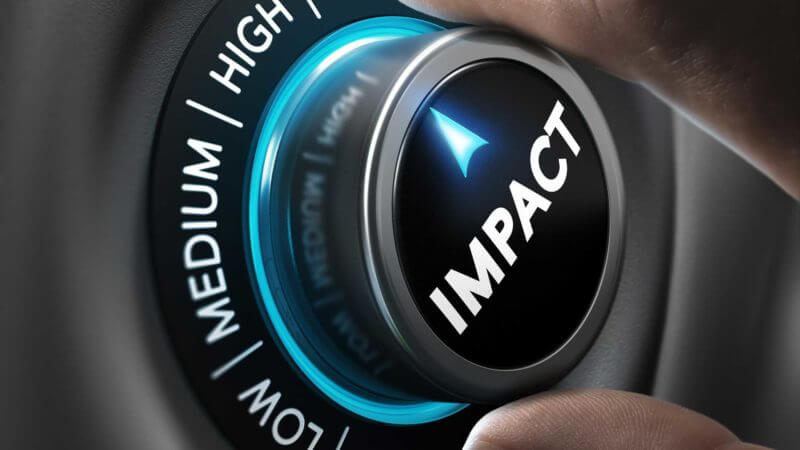 Prioritize by resources
The same thing applies to resources.
Last year, we recommended that Client A transition their site from HTTP to HTTPS. They were onboard, we were excited, and then we realized they didn't have anyone to manage the process.
Moving a site to HTTPS isn't a small feat. It can be difficult, can result in errors, and, as I've seen several times now, it can result in significant organic traffic loss (Thanks, Google). We couldn't take the risk. We held onto that recommendation for almost a year until they had the right people in place to ensure a smooth transition. Everything was switched over correctly, and the site is seeing a nice bump in traffic.
Let's look at another example. Client B wanted our help writing content but didn't have anyone to actually edit, approve or manage the process, resulting in a backlog of unpublished blog posts. Do you know who unpublished blog posts help? No one.
Instead, we decided to switch to blog refreshes. We identified a list of older blog posts that were ripe for an update and starting updating the content. We didn't need extensive review, and we had the ability to implement the changes. As a result, blog traffic started picking up, and we were able to show improvements without new content.
At the end of the day, SEOs are often reliant on other departments to be successful. We have to be aware of available resources and adjust when necessary.
Align recommendations with business goals
It seems like an obvious thing to align with business goals. Make sure you are driving results that impact the overall organization. Are you actually doing that? Or are your recommendations simply geared toward improving organic traffic and revenue?
I'll be honest. I have been 100 percent guilty of providing recommendations that help the SEO program but don't necessarily align with organizational goals. It's an easy trap to fall into.
Take Client B mentioned above. At the onset of the program, we identified our core set of keywords and the types of content we would need to drive visibility. Everyone was in agreement until we actually built the content.
Yes, they understood they needed content, but they felt it really didn't fit with their existing campaigns and current strategy.
So there the three blog posts sat — more unpublished content. Until a few months later.
We started asking more questions, getting integrated into their demand-gen calendar, and it turned out that those three unpublished blog posts fit perfectly into an upcoming campaign.
It was an easy thing to overlook. The content made sense for the SEO program, but it wasn't necessarily a fit for them at the moment.
Make sure you understand not only the objectives of the team responsible for SEO but also the objectives of the supporting teams and the business as a whole.
Don't jump at the latest thing
Last month, I gave a presentation on common SEO mistakes people make. One of those things is overreacting to Google and its many updates and changes.
Look, I get it. When Google tells us to make our sites secure or it'll start warning users, we should listen. But when Google tells us to make our site secure and then can't figure out how to differentiate between the secured and non-secured versions, it's a bit frustrating.
Remember authorship? Google Plus? How about 300-character meta descriptions? That was a fun minute.
We have to ensure that what we recommend makes sense for our business. We can't provide recommendations simply because Google said so.
Now, I'm not saying your site shouldn't be secure or shouldn't be fast and mobile-friendly. But what I am saying is that maybe your mobile traffic is fairly insignificant, so you don't need to spend 90 percent of your time focused on a mobile strategy.
Here's another example.
When accelerated mobile pages (AMP) was launched, it seemed like an easy enough thing to do. Sure, it was built for publishers, but Yoast made it simple, and as a result, it became a part of our standard technical recs. But what about those not on WordPress? What about those with a custom content management system (CMS) who would need to hire a developer to build out AMP functionality? Was it worth it?
No, it wasn't. In this case, the webmaster didn't publish a ton of new content, and their overall mobile traffic numbers were fairly small. Even more telling, mobile search results for their core terms didn't contain AMP results.
Google said, "Jump," but in this case, there was no reason for us to jump.
Sources
https://searchengineland.com/how-to-prioritize-seo-tasks-by-impact-301409