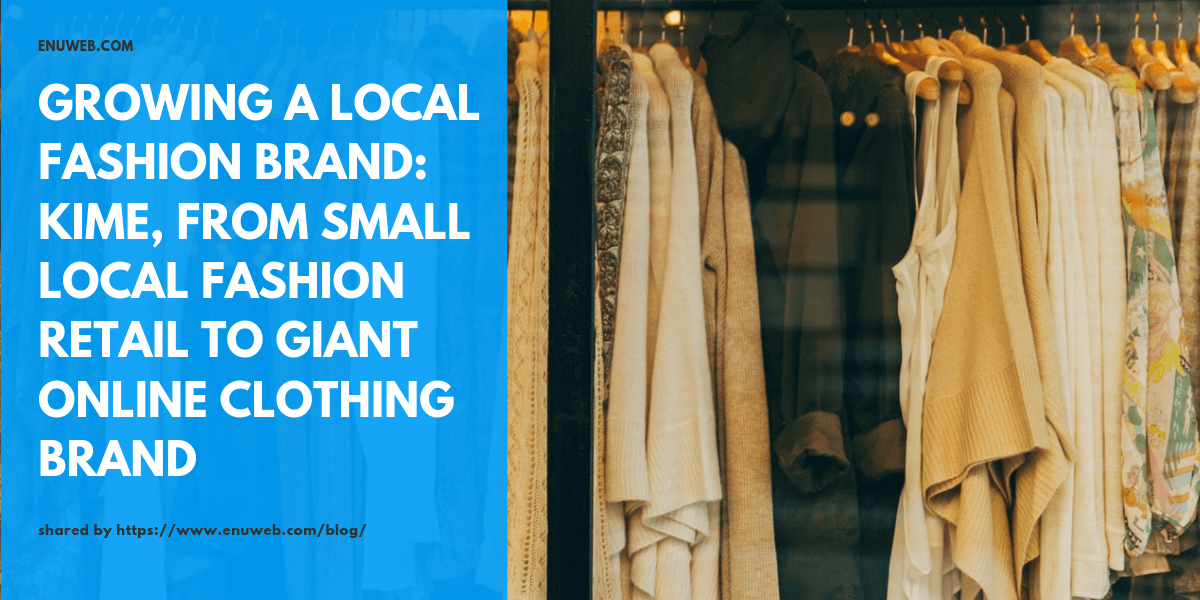 26 Jul

Growing a Local Fashion Brand: Kime, from small local fashion retail to giant online clothing brand

No doubt there are still online consumers who refuse to buy clothes online. There are a lot of reasons on why people still have doubts regarding this matter.

'The size won't fit'

'I've bought on Taobao before and the shirt is always 1-2 size smaller than I expected.'

'The cloth quality confirm tak boleh pakai, I refuse to buy unless I get to touch it.'

'What if they sent me one with a hole in it? No return eh leh.'

'Everytime I buy also got color difference.'

There are so many challenges, and pretty sure many online sellers will try to avoid selling fashion category because it's a hassle (imagine the customer service you need to deal with, and the repetitive questions from shoppers). But Kimi's founder – Cris, managed to pull off all that. Better yet, he is not selling any fashion clothing brand, but HIS OWN fashion brand – K&M Fashion Boutique. We are glad that Cris is humble enough to share about his experience while building K&M, and improving customers' purchasing experience.
Improve communication with customers – accurate size chart
To counter those online buyers who are doubtful about clothing size, Cris came out with a solution – Size Chart. When new clothes come into his shop he will take measurements of the clothes and create a detail size chart. So when customers are interested, they can check on the chart for sizes.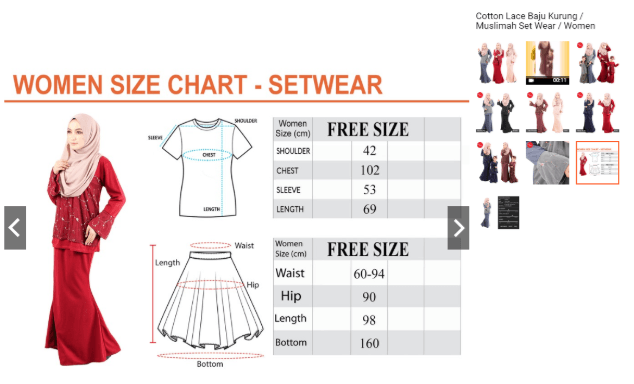 Malaysian Models – Localize fashion line to fit Malaysians
Another thing about Kimi is that they hired Malaysian models to model for their clothes. Cris set up a studio in Kuala Lumpur and it became the turning point for Kimi. According to Cris, people don't want to see images that looks the same or directly taken from Taobao. He wants to tell customers that their products are actually quality and it looks good when normal Malaysians wear them as well.


Packaging makes the difference – Proper packaging & Quality Check
We got to admit that first impression has a great impact, same goes to online shopping, whether you will revisit the same seller depends entirely on the shopping experience. And one of those Ini-lah experience is actually the so-called unboxing experience. Kimi make sure that all products went through quality check before they were sent out, and ensure that they are wrapped in good condition.
Having your own brand is important -What makes you different
Cris mentioned that it's important to have your own brand. Relying on other brands won't take you far because there will be competition. Imagine other sellers also carrying the stock, and you guys have to compete for the lowest price. End up you might be a top seller but you won't be earning a lot.

That's why Kimi is now a brand, with 13 retail outlets across Malaysia and the owner of a clothes making plant in GuangZhou, China.

Kimi emphasis Effective Support – Replies within minutes
Another factor of Kimi's success is their effective support. Cris ensure that all messages will be replied within 5 minutes. Same goes to any service industry, Kimi place their customers first, making sure customers feel comfortable throughout the shopping experience. This is also one of the reasons why their customer base are expanding every day. Good customers service creates contented customers, and improves customer retention.
Loving it – SiteGiant marketplace sync and efficient support
Cris has been using SiteGiant for 7 years already, and we are proud that we are still his No. 1 choice in terms of ecommerce solution.

During our visit to Cris' office he was also complimenting about the efficient support team SiteGiant has. We were quite flattered and happy, knowing that SiteGiant is out there making a positive difference for entrepreneurs around Malaysia.

Kime has come far, from a retail outlet in Teluk Intan since 1988, to a huge online fashion store, with 13 retail outlets, and 100+ dropshippers, helping them to expand their brand outreach. We wish for the best for Kime, and looking forward to continue bringing better services for them in the years to come.
Sources
https://www.sitegiant.my/kime-fashion-online/