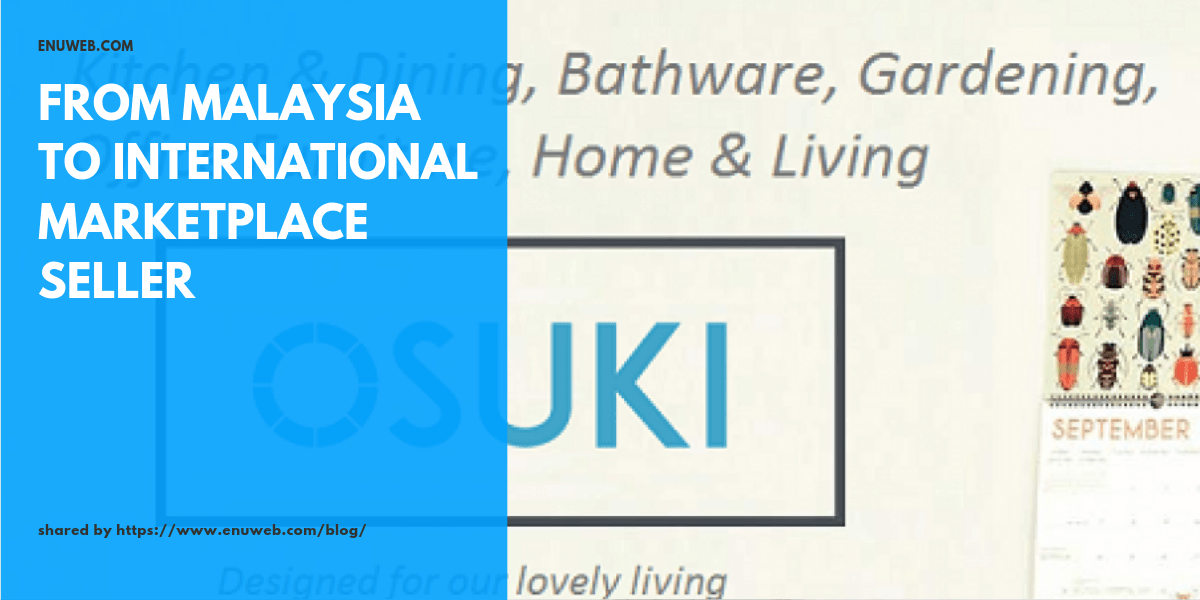 20 Jul

From Malaysia to International Marketplace Seller

Ten years ago, marketplaces like Lazada, Shopee, 11street, Lelong and others were unpopular in Malaysia. Spert foresaw there was a great opportunity to pursue in eCommerce business. Then, he quit his stable job and started his eCommerce journey. Following his interest in the home and living products, Spert founded Osuki Commerce. Osuki Commerce currently offers family and household with home and living products ranging from home furnishing, baby furnishing, sports and gardens, toys, kitchen and dining.
Mistakes are the Best Teacher
When he started his business at the beginning, he faced a challenge in sourcing for products. Like most of the new entrepreneur out there, he didn't know anyone nor have any sourcing network. The only sourcing option that he had during that time was through online. However, it was not as easy as he thought.

Change for the Better

Another challenge that Spert encountered was heavy workload. Like most of the marketplace seller out there, Spert had to spend more time every day to check for the stock's inventory, list products to marketplaces and fulfil customers' orders. He realised he needed a system to automate his works.

SiteGiant- Powerful eCommerce Provider
Spert met SiteGiant in an event organised by Malaysia Digital Economy Corporation (MDEC). SiteGiant was not the only one there. There were few companies also offer the same solution. After much consideration, he decided to use SiteGiant.

Breakthrough Local Marketplace
Today, Osuki is not only selling its product in the local marketplaces but also expanded its business to Singapore, Australia, United State and Europe. We are proud to be part of the Osuki's success.
Sources
https://www.sitegiant.my/osuki-commerce-from-malaysia-to-international-marketplace-seller/