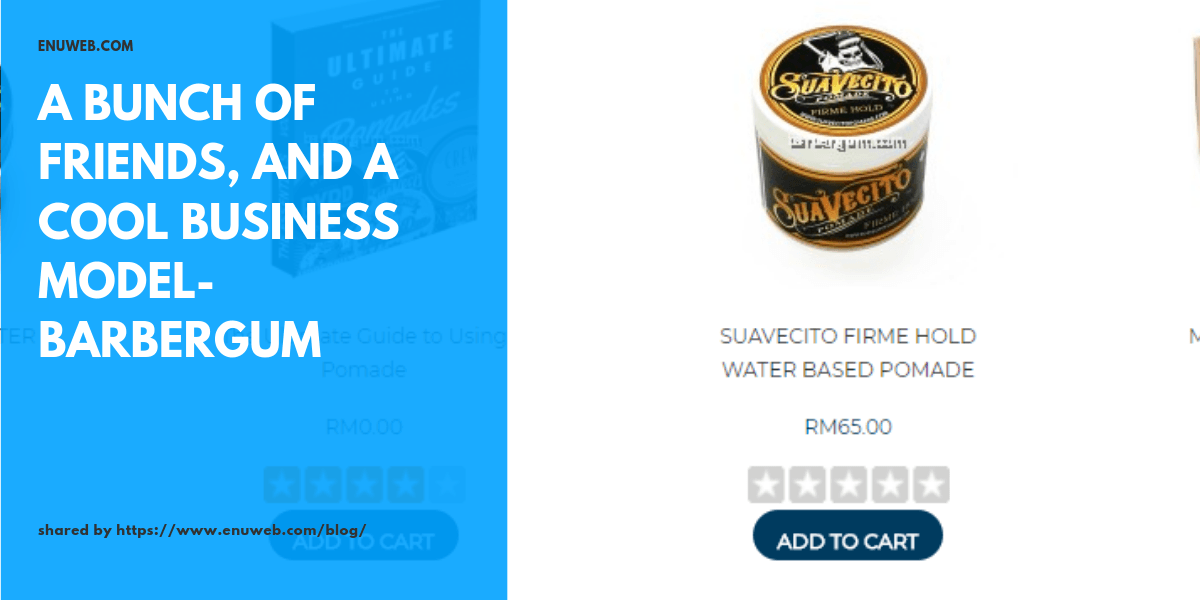 25 Jul

A Bunch of Friends, and A Cool Business Model-Barbergum

Barbergum is set up by three childhood friends – Julian, David and Stephen from Malacca. The idea of setting up an online business was initiated by Julian during the "Yum Cha" (aka gathering) session back to 5 years ago. Julian works as a market analyst in a well-known research company in Malaysia, he foresees there is a market opportunity for men grooming products in Malaysia.

During the "Yum Cha" session, he initiated and proposed the idea of having their own business for men grooming product. This idea was supported by Steven and David. Since e-commerce is a trend in doing business today, Steven suggested that they should do this business online. After much consideration, they decided to proceed with the idea to start their own online business and then Barbergum is established.
Selling pomade in Malaysia is challenging
However, it was not an easy task. Barbergum encountered a series of challenges when they started to sell pomade online. The grooming products that they sold were so niche at that time. Nobody in the market knew what a pomade was. Furthermore, customers felt insecure to purchase via Facebook.

Rise again
Doing business is just like fishing. It requires patience, time and persistence to get a pay off. Although the situation wasn't by their sides, they remain optimistic and took necessary approach to confront it.

Other platforms were ineffective
Before Barbergum approached SiteGiant, they had tried different types of local and international e-commerce platforms. However, these platforms didn't serve the purpose.

SiteGiant – the cost-effective e-commerce platform
After Barbergum had used SiteGiant, it had helped them to manage their online business more efficiently and show obvious improvements on their sales.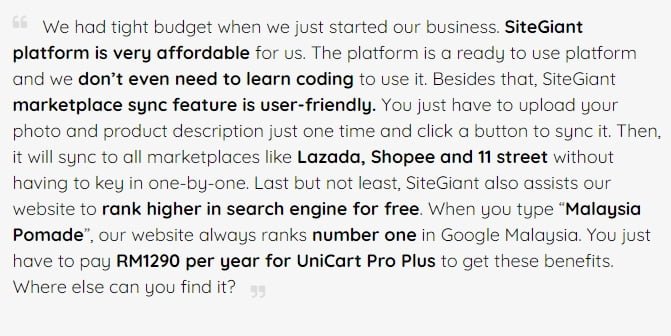 We will continue to use SiteGiant, and thank you for helping us to grow our business.
It's an honour for SiteGiant to be part of Barbergum's successful e-commerce journey. We hope to empower more enthusiastic entrepreneurs like you guys to sell everywhere effortlessly.
Sources
https://www.sitegiant.my/a-bunch-of-friends-and-a-cool-business-model-barbergum/